Phoebe Everill's Furniture Making School holds a range of courses and classes suitable for everyone.
Classes at Drummond
Absolute beginners through to advanced… we provide a flexible and personalised approach to woodworking set in a spectacular location.
Located in Drummond, halfway between Daylesford and Kyneton. Classes feature:
Fortnightly Classes
Tuesdays, Thursdays, Fridays, Saturdays 9-4pm;
Small class size (max 5 students)
Fully equipped machine room
All tools supplied
SHORT COURSES
Short courses run regularly – check the short courses page for more information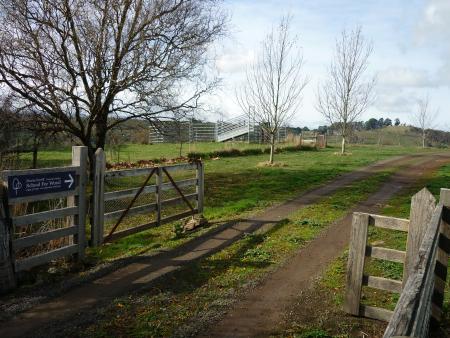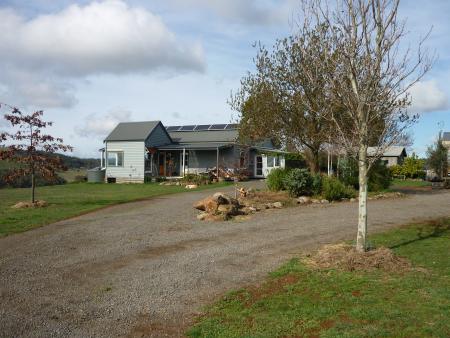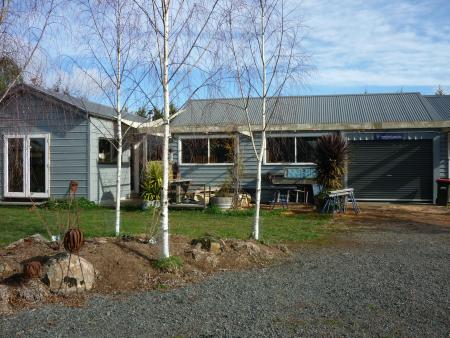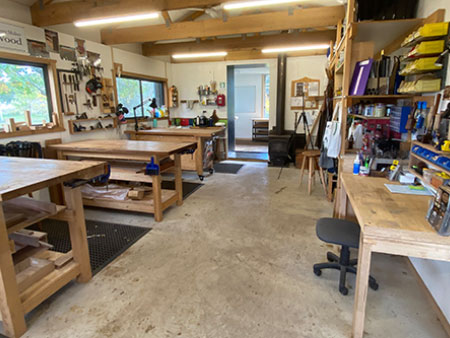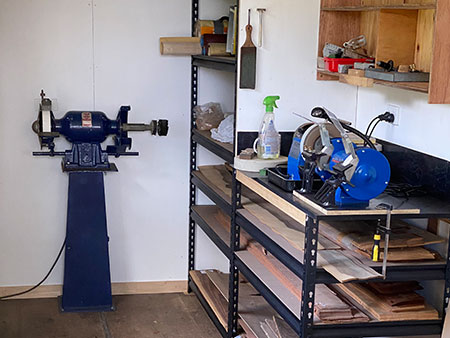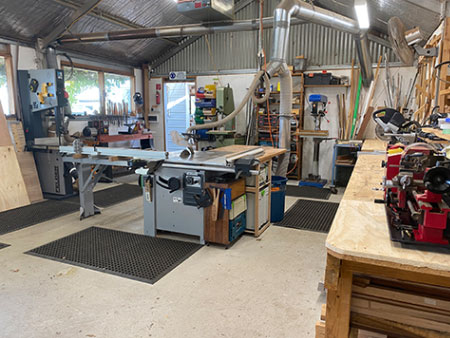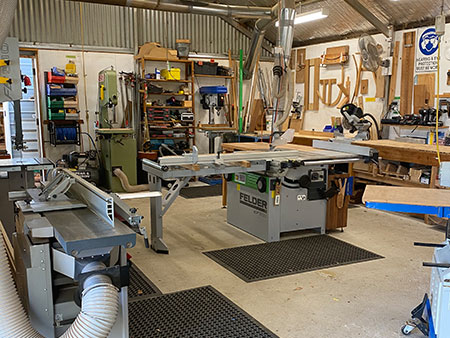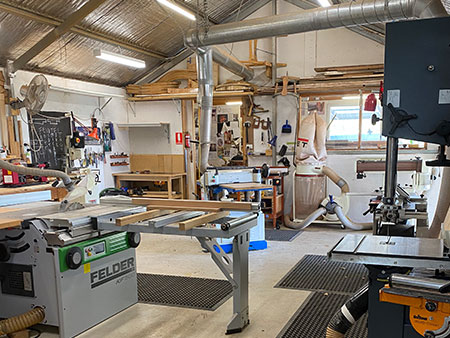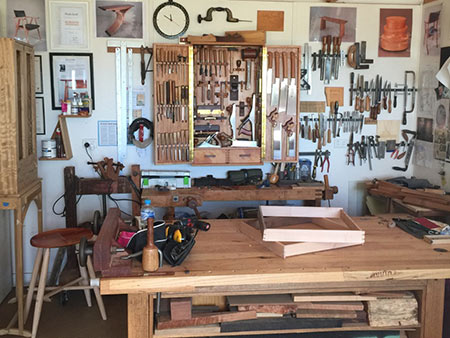 Teaching at Drummond
Fortnightly classes are available at Drummond. All fortnightly classes occur every month, in most months they are the 1st and 3rd week.
To ensure a smooth transition into fortnightly classes it is advisable that new students have completed one of the intensives. This gives me an opportunity to make sure your OH&S and machine training has been thoroughly covered.
2023 INTENSIVES:
PLEASE NOTE: 2023 Intensives are now full, but you can join the waitlist / express interest in 2024 intensive classes through our registration page.
See below list for project options. This is an opportunity to have intensive machine training, only 4 people for a 5 day period (9 – 4pm) and leave with a tool cabinet, workbench, coffee table, stool, 5 x jigs or discuss your own project with me.
Full fact sheets for all options including material costs are available upon request.
Project Based Tuition (Max 4 students)
| Class | Duration | Skill Level |
| --- | --- | --- |
| Solid wood workbench | 5 days | Beg/Int |
| Basic Shave Horse | 3 days | Beg |
| Shave Horse with additions | 5 days | Beg/Int |
| Tool Making Kit – HNT Gordon plane, Windsor Workshop Spokeshave, Krenov-style Smoother, Hock Blade Set & Mallet | 5 days | Beg/Int |
| Tool Cabinet | 7 days | Int/Adv |
| Table with drawer | 6 days | Int/Adv |
| Table (no drawer) | 5 days | Beg/Int |
| Stools (3 designs to choose from) | 5 days | Beg/Int |
See contact page & email me for more details of courses.
Fees and Payments
Deposits
A deposit is required to confirm a place in a 5 day intensive course. The deposit is taken off the total course fee.
The deposit is refundable when more than 7 days notice prior to commencement of course is given. Notice is required via email.
Course fees
Course fees are due one week prior to commencement of course.
An invoice will be issued once deposit is paid.
Once course fees are paid, they are not refundable.
If course fees are not paid by due date, a position will be offered to a person on the waiting list.